Nevada Telephone & Telegraph Co.
TONOPAH, Nevada - 1980's

....
In the 1980's Vern was working here to supervise the cutting over to newly constructed cable plant.
Blue text on the map below has links to detail pages and relates only to events Vern was involved in.
The company name is no
w

Frontier Communications Corporation

with Nevada office in Elko, NV.

The links are: Manhattan Tonopah Silver Peak Goldfield Volcano Railroad Diana's Punch Bowl
Meadow Canyon Belmont
"POSSIBLE"
Yucca Mt. Waste Spur
- Follow the red dots.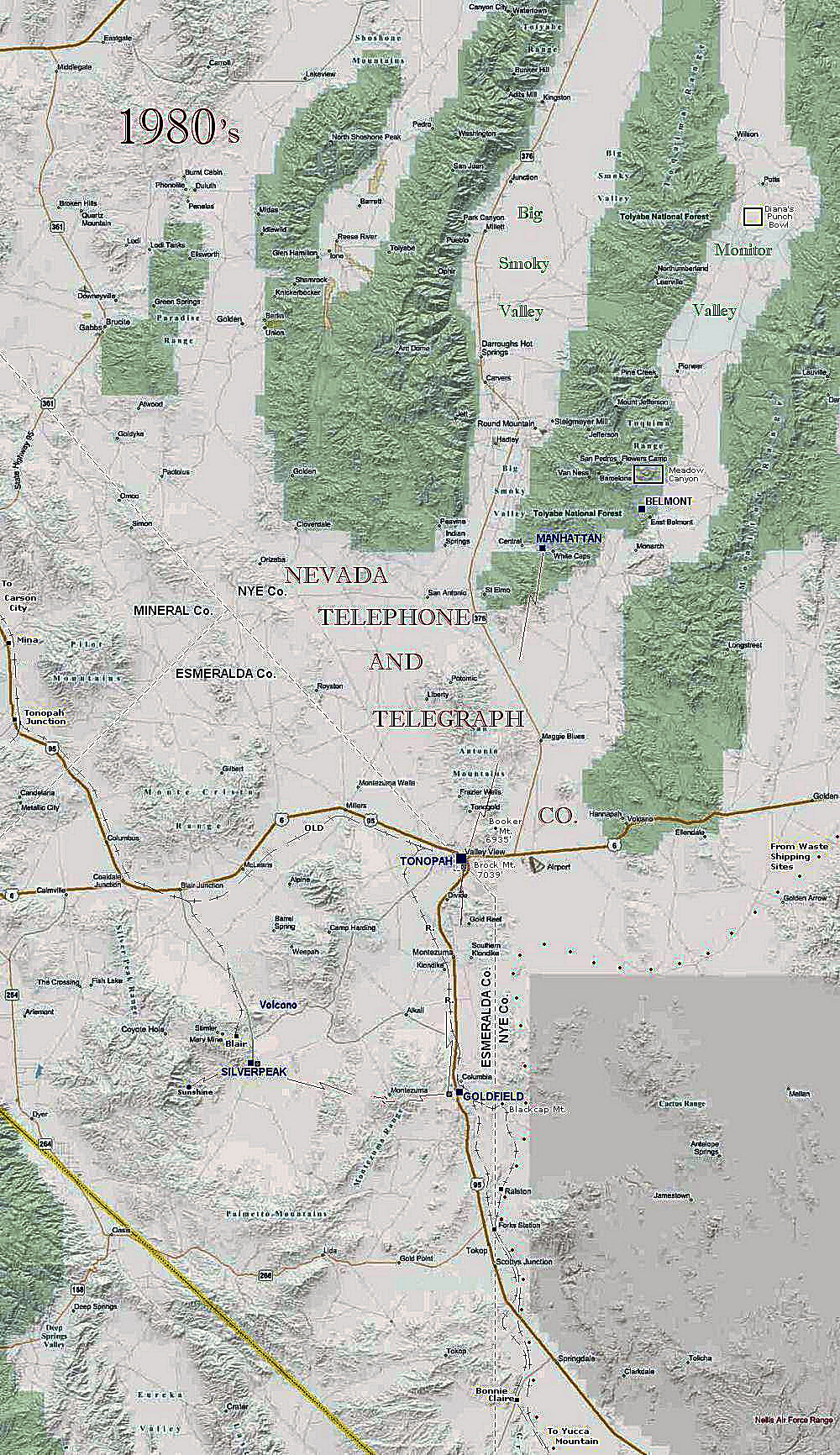 Vern retreated from Nevada on his last trip via Death Valley, on his way to Ducor, California.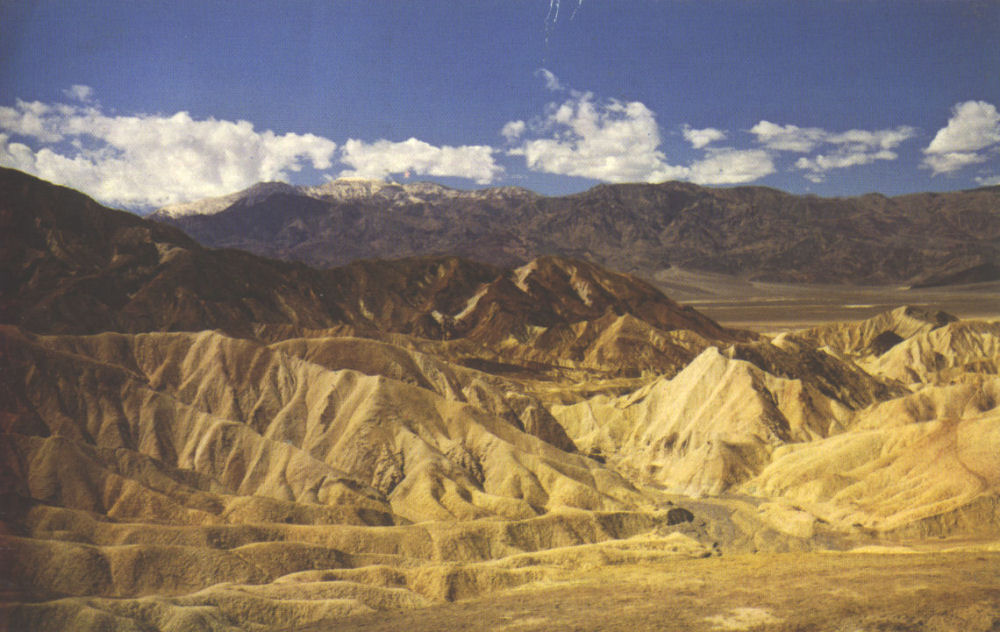 Go To
South West Area
Map of United States