Nevada Telephone & Telegraph Co.
TONOPAH, Nevada - 1980 - 1982


...



In 1980-82 Vern was working for "WESLEY BULL" here to supervise the cutting over to newly constructed cable plant.

View Vern's 1982 DIARY his DRAWINGS or his CUT SHEETS
...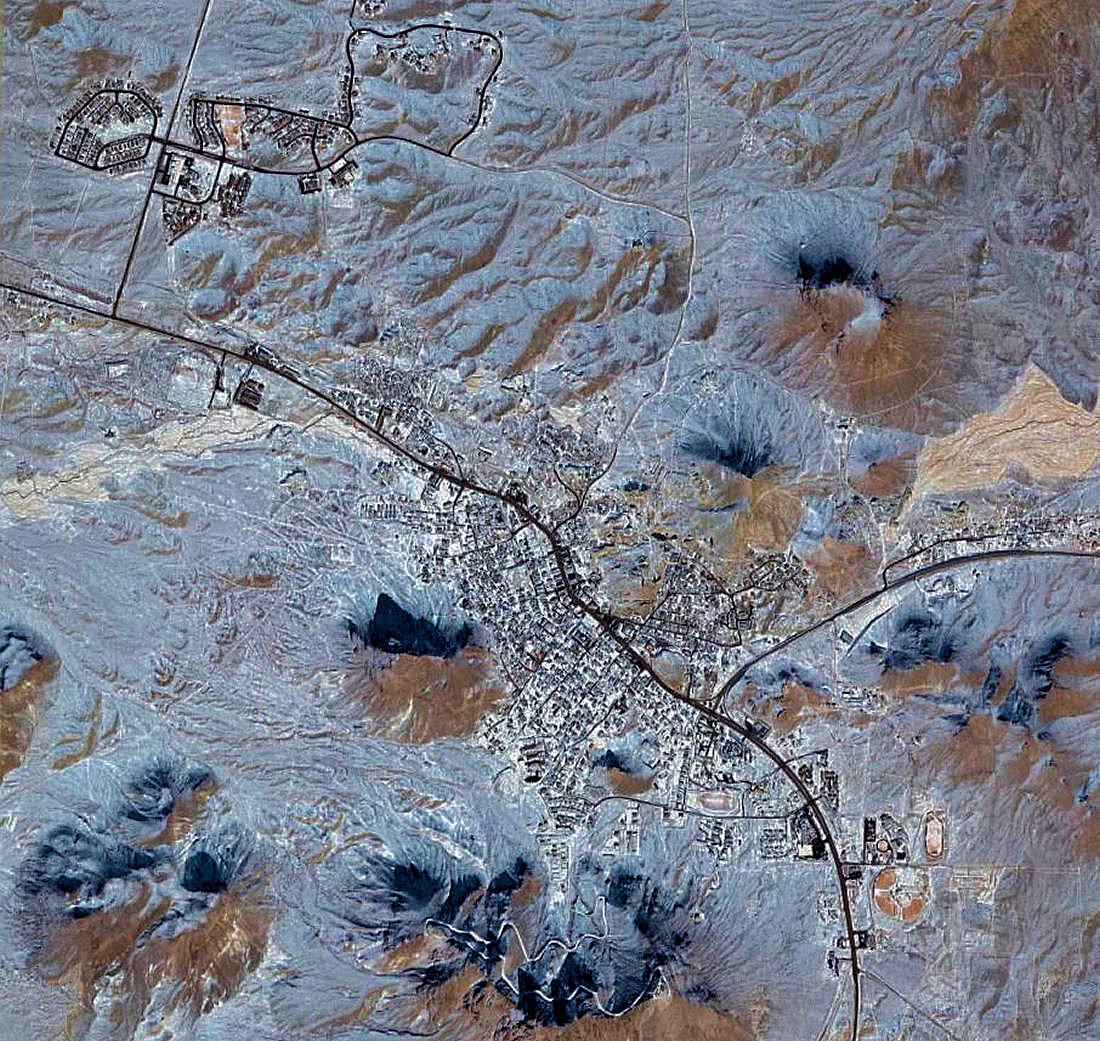 Vern took this not so great composite photo from Antenna site pictured at right





Antenna site




Tonopah is an

unincorporated town

in Nye County, Nevada, United States located at the junction of U.S. Highway 6 and 95 en route from Las Vegas to Reno.. The population was 2,627 at the

2000 census

. Tonopah became the county seat of Nye County in 1905, being relocated from BELMONT which is located several miles north.

.

Vern's home for three months was a motel behind this photographer. He lost only $300 over that time, having lots more at times.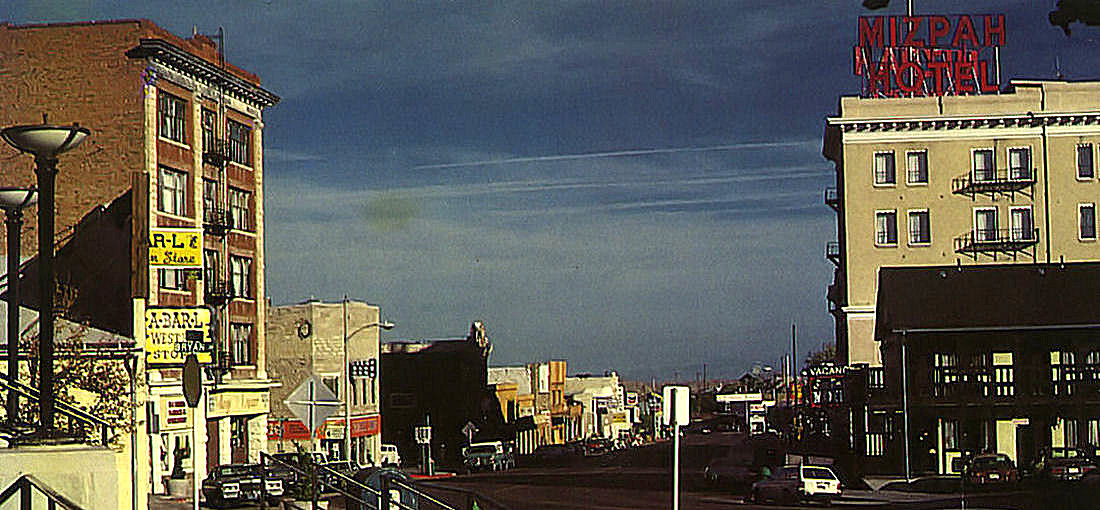 ...

Vern's trailer office behind C.O.


Company crew handles snow



3800 Main Frame and cable entrance

TONOPAH CENTRAL OFFICE - C.O.





Tonopah Test Range

:

is located nearby which Tonopah has relied on as its main source of employment. The military has used the range and surrounding areas as a nuclear test site, a bombing range, and as a base of operations for the development of the F-117 Nighthawk.



The manager at the time of this project, was Bert Carder. Ray Jensen was in charge of the outside plant. Vern worked with Scott Sandifer. Scott was living here for the construction project with his wife Paulette and two sons, in a mobile home they moved from job to job. Charlie Flippen helped Vern and Scott. Charlie has been a very good friend and is responsible for Vern being able to work at

BOEING.