Belmont, Nevada is a present day ghost town located in modern day Nye County, Nevada. During the 1870s it was known as a major mining boomtown where there was gold. At one point there was a report to have a population of 15,000. Like many ghost towns this one lasted for a short time before people moved to Potts which is a modern day ghost town. Photo at right is an 1871 image.

The town of Belmont was established following a silver strike in 1865. Located in northern Nye County.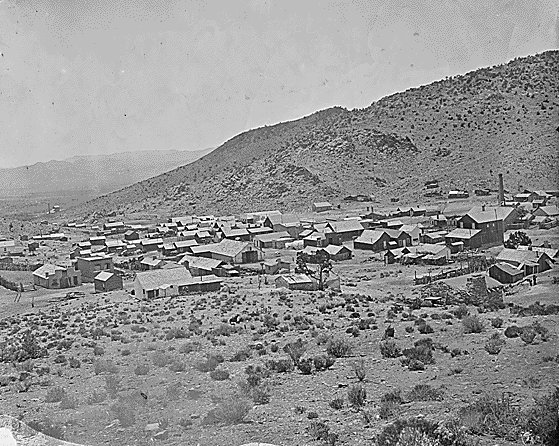 The tiny town features the state-protected Belmont Courthouse. Built in 1876, the Belmont Courthouse was the seat of Nye County government until 1905 when it was moved to Tonopah.