11th Street bridge in downtown Tacoma - Looking East over Harbor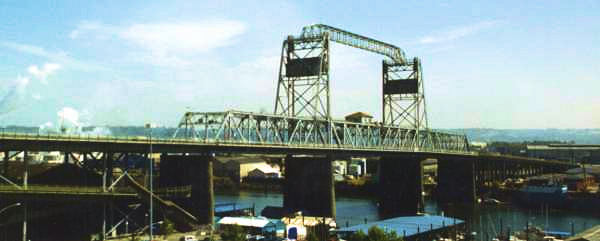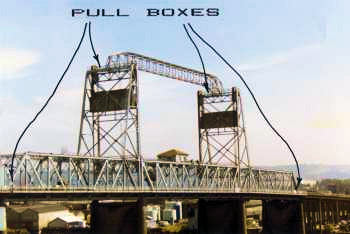 The Pull-box shown below is at the NE corner of the bridge.
(The arrows above are correct for the of the top of bridge but on opposite side for lower boxes.)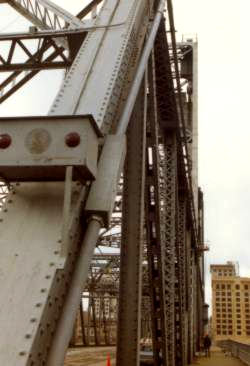 The Conduit Hanger abpve, is suspended from iron work that we had to install and clamp in place.
No holes are allowed on steel bridges.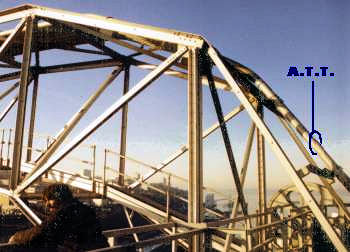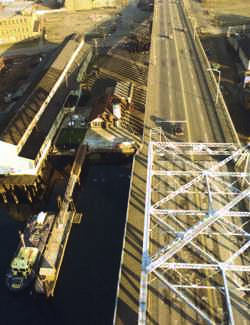 Electric conduits go over bridge also laying just to other side of AT&T's Notice Fireboat to left of bridge.

See: Top-O-Bridge Pull Box Platforms under bridge Tacoma Harbor


..