LINCOLN COUNTY TELEPHONE SYSTEM, INC
PIOCHE, Nevada - Web Site

In 1980 Vern was working here to create Continuing Property Records
Blue text on the map below has links to four detail pages.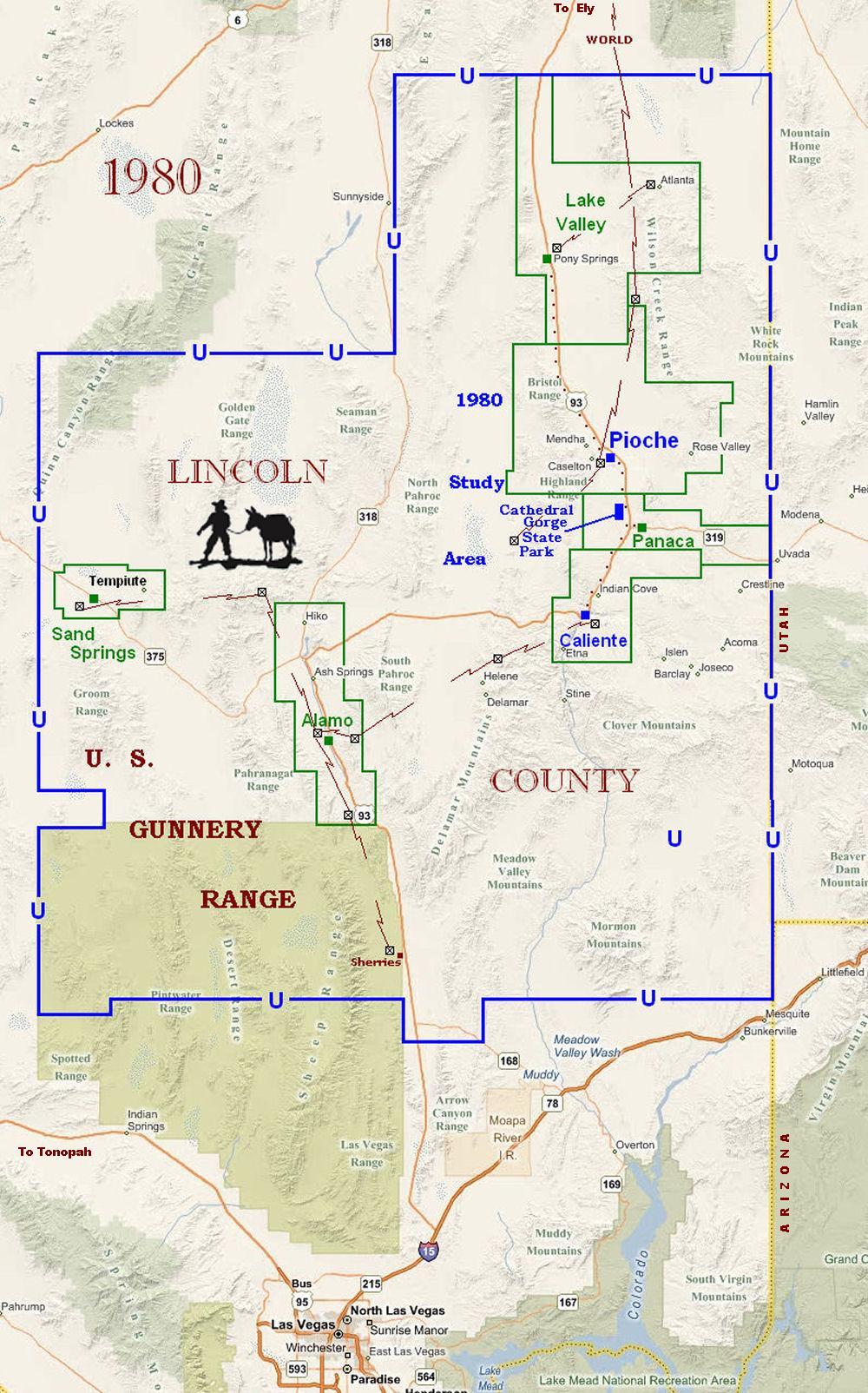 Vern did a dumb thing in this area. He spent $50 at Sherries. These ladies are like doctors and all I could think about was Letha. What a waste.
Go To South West Area Map of United States