TELEPHONE POLES

WHAT ARE THEY?
Well the common person on the street has no idea!
Just search the net and this is what you will find.
Out of 13 images, [ 4 ] had telephone line in the image.


..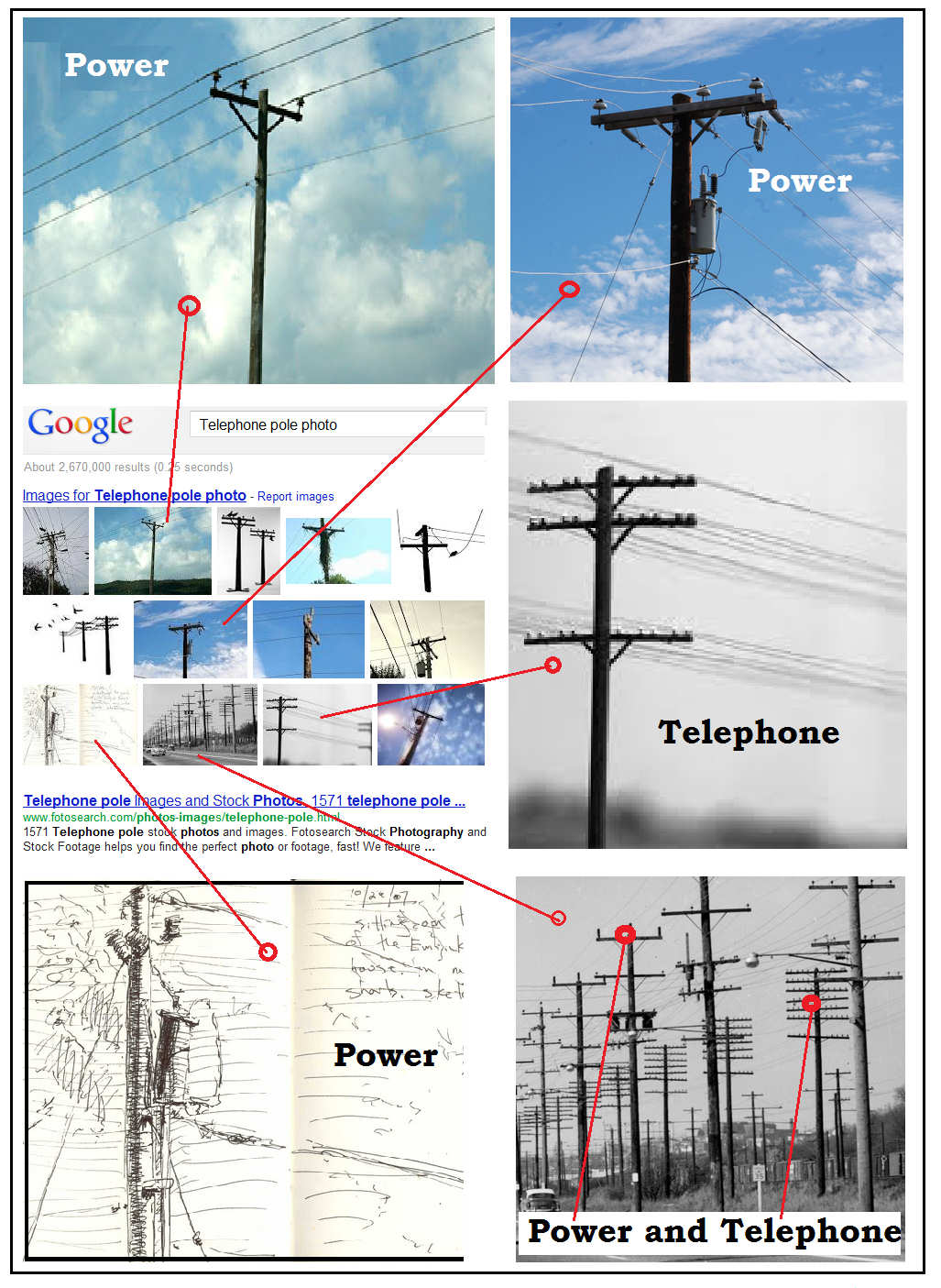 ..
What made me notice this?
Jay Leno had a skit where a

Telephone line

was suppose to appear.
A image appears, he said "there it is".
ACTUALLY it was a

POWER

Line.

I see this time and time after time.
Get with it people.

Vern, the Telephone Engineer.