Vern's work here required a new conduit system to cut in a new central office building.
He worked out of an office 75 miles west in Hector. Continental had just purchased this company that was home officed in Hector, pictured below. He and his family lived in the large three story house seen behind the office. Yes, Vern was on the bowling team. So was Curt Sampson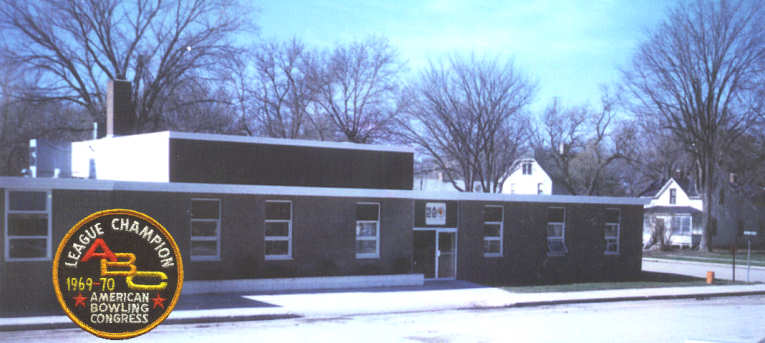 Mound, is an area on Lake Minnetonka just west of Minneapolis/St. Paul. The exchange area is detailed on the map at right. click it for a better view.


The three drawings can also be clicked on to view details of the work requied around the new office as Vern had drawn up.




Central Office Area MDF and Cable Vault Office Manholes