..VALDEZ


Often called "Little Switzerland"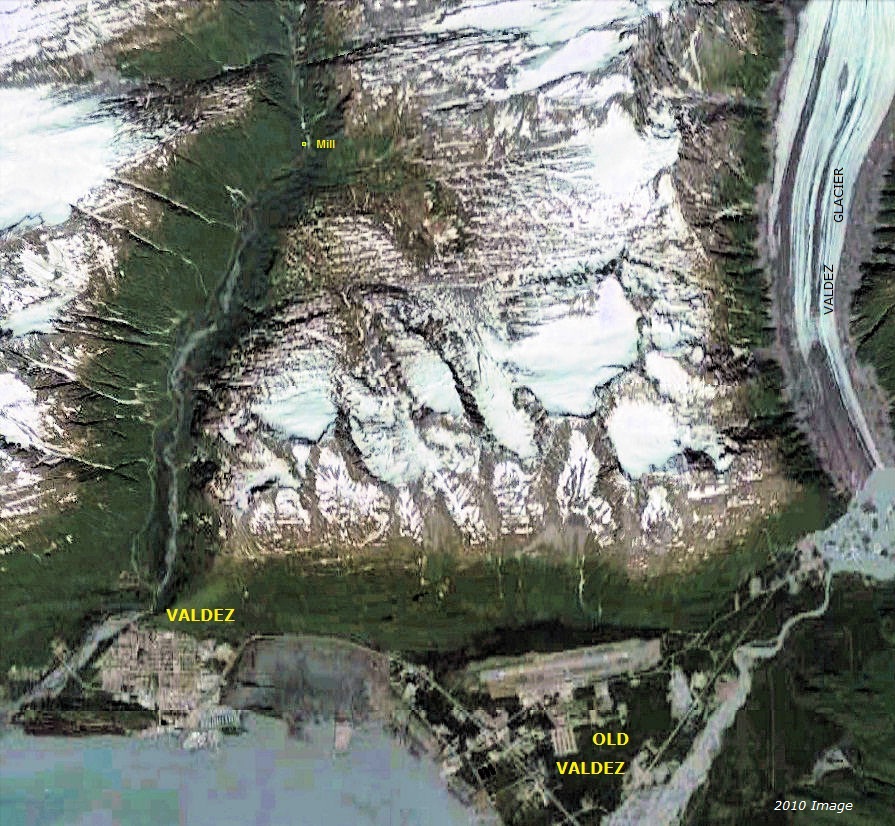 Vern and his work partner reached Valdez and registered into the only Motel in town.
This is the new town created to replace that lost in the
March 27, 1964 9.2 Earthquake.
Can you emagine that a wave 230 feet high entered this bay?
Straight north of Valdez is Mineral Creek Canyon. Vern and his partner found the wonderful old Hammer Mill.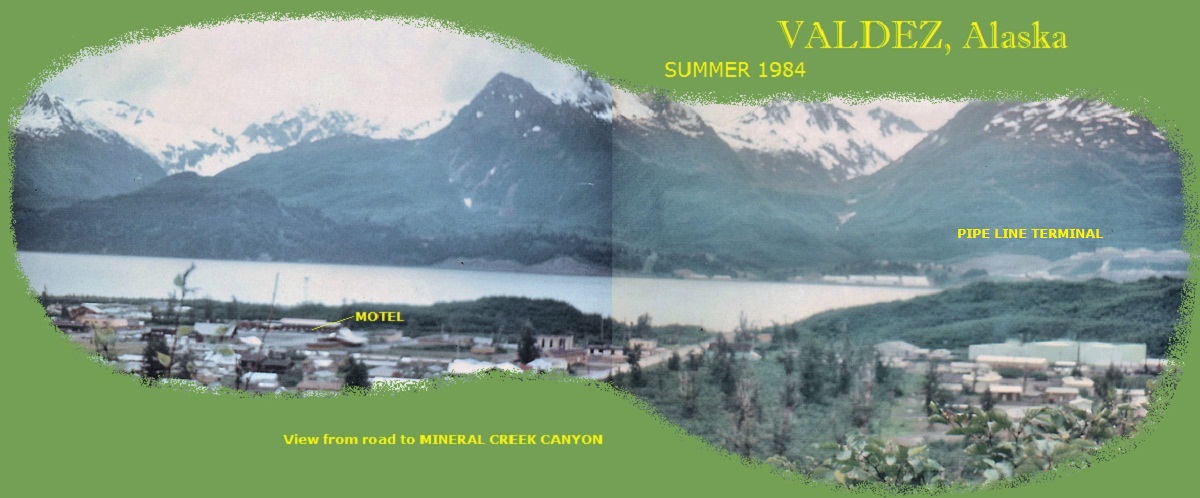 VALDEZ CONDEMNED AND RELOCATED
The town of Valdez was condemned when it was discovered that the entire town had been built on unstable ground.
In 1967, the town was relocated to its present site, four miles east of the former site.
52 buildings were moved and the other structures were burned and the ground razed. Valdez History
TRANS-ALASKA OIL PIPELINE
In 1973, Congress approved the plans for
the Trans-Alaska Oil Pipeline
with its southern terminus at Valdez.
Thousands of people moved to Valdez to be part of the construction boom.
The town's population soared to 8,000 people, then settled at 3,500 by January of 1989.


It was not until the advent of the trans-Alaska oil pipeline that Valdez again became a major transportation center.
During the pipeline construction, Valdez had a short railroad
consisting of tow ex-ARR 45-tonners, no. 7324 and no. 7249 that worked on the dock.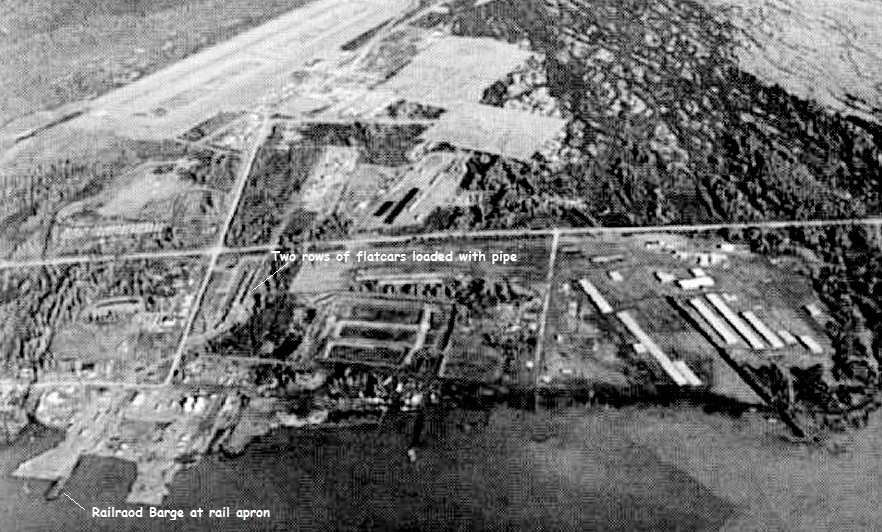 Click Photo