Along the HIGHWAY to CIRCLE we saw a lot of gravel road.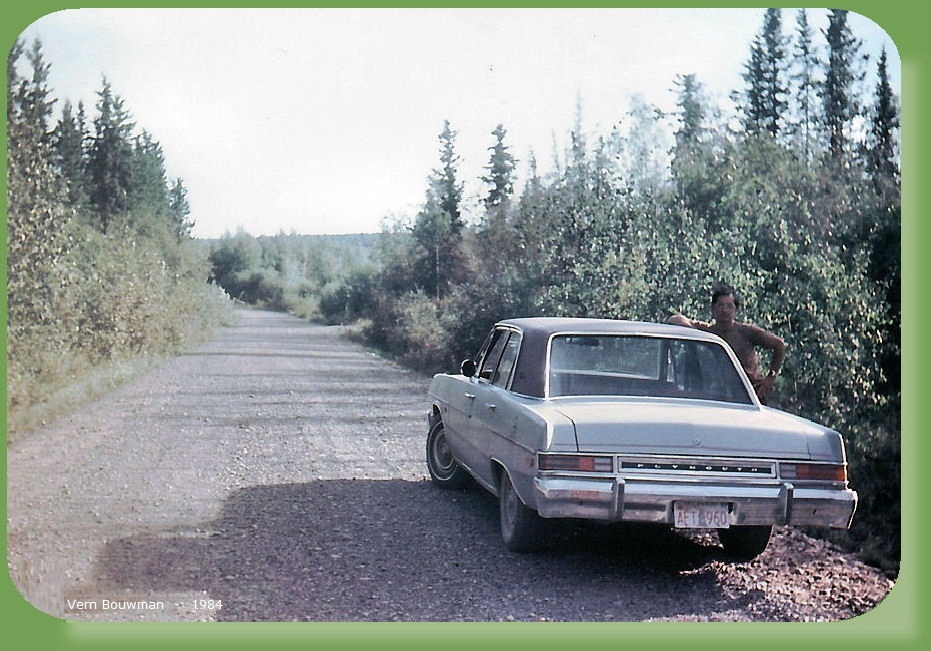 Pavement Ends (Mile 43.8)—Switch here to a good gravel road. Open year-round.
There was a gas station near Twelvemile Summit.

Mile 86 Twelve Mile Summit. 2,982 ft. Located 12 miles from a group of mining claims on Birch Creek.
From late July to mid-September, large herds of migrating caribou cross the highway
between here and Eagle Summit at mile 108.
Many miles on further, in the settlement of CENTRAL, we found this Yukon Trading Post which has a restaurant, saloon, post office, a gas station, and liquor store. There also was a small cemetery, with very old markers. Photo by others

While in the saloon, Vern noticed a payphone, asking how can they have that way out here? The owner pointed out the back window, there was a satellite dish. A link straight from Anchorage. Circle Hot Springs was near by but we did not visit it.


.. ..