MAIN TRANSMITTER - NSAG
In the distance is Great Sitkin Island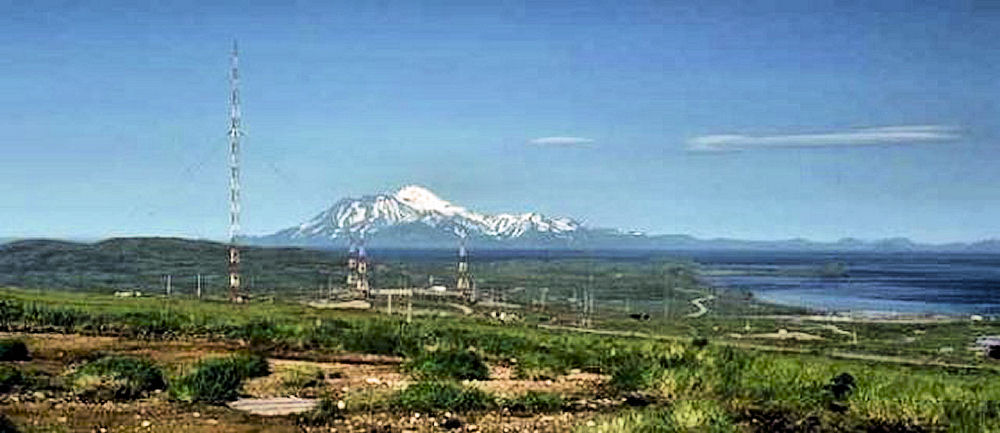 The building between the shorter red and white towers is where these cables are terminated.
Vern's notes are below. ALL OF THESE CABLES WERE REPLACED WITH FIBER CABLE
...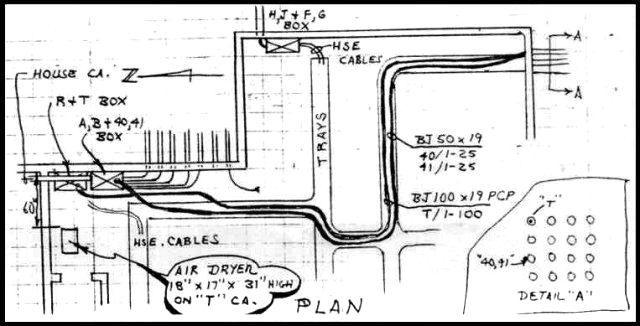 Crawl Space, top is East. A-A detail is for cables going to NAS
...
...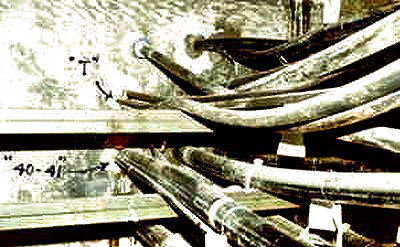 Detail A-A Photo
...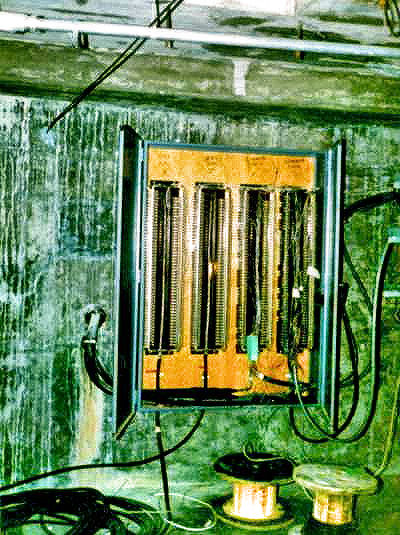 A - B - 40 - 41 Box
Goto:Air Station Map